Learning Disabilities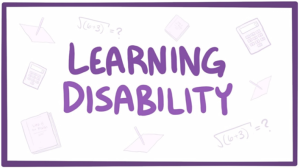 A learning disability is different for everyone. No two people are the same.
This page is aimed at assisting our patients with questions they may have and easy read information leaflets.
A learning disability affects the way a person learns new things throughout their life.
A person with a learning disability might have some difficulty:
understanding complicated information
learning some skills
looking after themselves or living alone
What having a learning disability can mean
A learning disability is different for everyone. Lots of people who have a learning disability can work, have relationships, live alone and get qualifications.
Other people might need more support throughout their life.
Annual Reviews
People with a learning disability often have poorer physical and mental health than other people. This does not need to be the case.
It is important that everyone over the age of 14 who is on their doctor's learning disability register has an annual health check.
An annual health check can help you stay well by talking to a doctor or nurse about your health and finding any problems early, so they can be sorted out.
You do not have to be ill to have a health check – in fact, most people have their annual health check when they are feeling well.
If you are worried about seeing a doctor, or there is anything they can do to make your appointment better, let the doctor or nurse know.
They can make changes to help you. These are called reasonable adjustments.